Manufacturing Facilities :
RC Enterprise is among the leading processors of Psyllium Husk and Powder in India and it has the most modern and huge processing facilities. Right from seed cleaning, processing, and packaging, all stages of production is conducted with least human intervention.
RC Enterprise has been pioneer in bringing about technological advances in the industry like auto-blending, auto-grading, auto-packaging and improved processing and material handling technologies.
The human resource at RC Enterprise is highly qualified and regularly trained to meet the highest standards in manufacturing practices and quality requirements of its customers globally.
With the combination of state-of-the-art manufacturing facilities, highly qualified & trained people, RC Enterprise ensures production of high quality Psyllium products conforming to the specifications and strictest of the International standards in hygiene, quality and product safety.
Plant
To bring quality outcome with cost effectiveness we have designed fully automatic ultra modern processing plant architecture by experts of processing agricultural and pharmaceutical products.
To eliminate human touch to the maximum possible level we have used pneumatic conveying and separation systems.
The plant has an installed capacity of 12000 M.Ton per annum for Psyllium Husk, and it is designed so well that there is a free flow in the sequence of processing activities without the hassle of any backtracking.
The building is fully sealed with cemented floors and wired meshed windows to prevent the entry of any rodents and insects. We pride ourselves on keeping a clean and hygienic environment.
The exterior and interior plant area has fully followed by inspection for sanitation and pest management.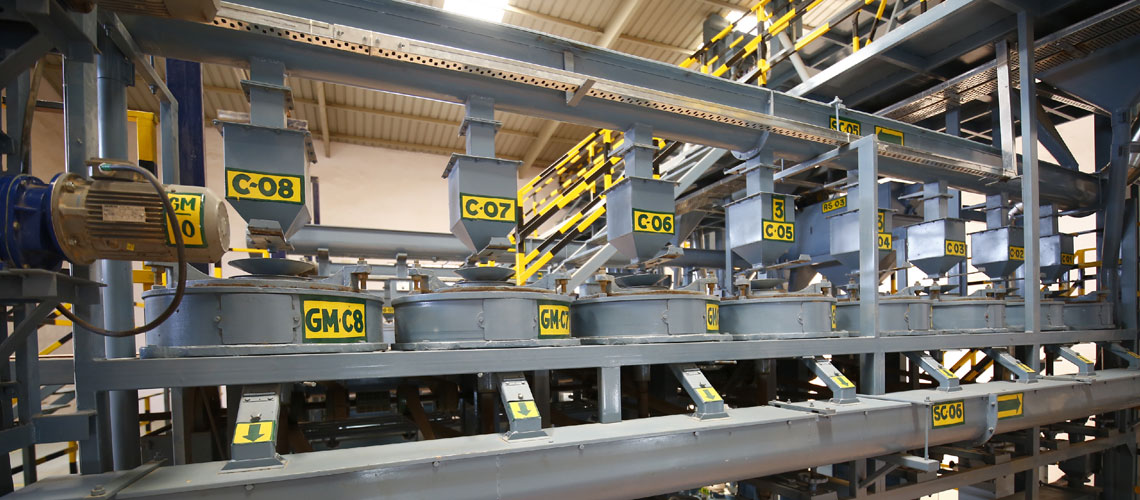 Quality Assurance
RC Enterprise is equipped with full-fledged QA and QC department with highly qualified and trained people taking care of the operations. It has a modern laboratory to do physical, chemical & micro-biological tests. Procedures are in place to check and ensure quality during pre-production, inline production, & post production. The production facilities are audited by various customers, third-party auditors on regular basis. Production facilities are certified with the best in the industry and details of certifications are given on awards & accreditation page.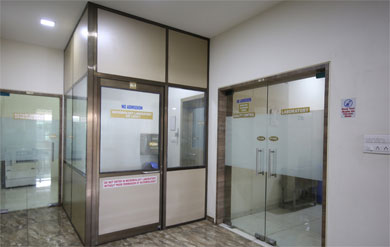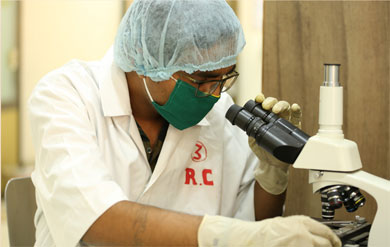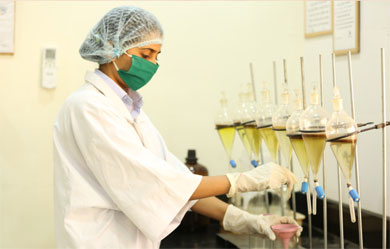 R & D Division
Our R & D division is working towards:-
Development of new process technologies
Qualitative improvements in plant by enhancing energy efficiency
Achieving import substitution & providing frugal solution
Our R&D Motto:-
Experimentation
Introspection
Innovation
Invention
Barcode / Labeling
A bar code label is used to identify the finished product in its individual packaging and a separate bar code label is used to identify multi packs of finished goods in a shipping container.
Packaging & Dispatch
Latest and automatic packaging machines have been installed to give clean, dust-free, weather proof packing and that too with least human handling.
Special care is taken in the packaging and dispatch operations to ensure safety to the product.
RC Enterprise offers wide variety of packaging operations from small 15-25 kg paper bags to HDPE bags to Bulk bags up to 1000 kgs. Customized packaging can also be developed and used to meet specific customer requirements.